I love learning as an artist, When you begin your artistic journey, what you really are starting is a lifetime of learning. Learning from other artist, learning how to see things in a different light, Learning how to dream and imagine. So it is with me. Here are some of the rescources that I enjoy learning from.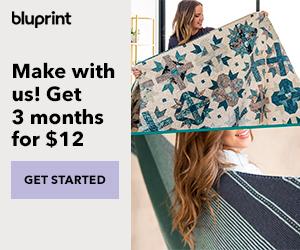 1.
MyBluePrint.com
I enjoy the talent they have on this site. Angela Fehr has a class on this website, and so does Kateri Ewig (which I am so stoked to be taking one of her in-person workshops this may!) Thanks
Iowa Watercolor Society
for bringing such amazing talent to our region! Also lots of textile and baking and cooking classes that are just really good to learn from! I love this as a stay at home mom, I own a lot of cooking classes from this website as well.
2.
Angela Fehr
, over at her website I have litterally taken all of her classes, and I have grown so much as an artist! I am grateful that she is my art mentor! I have only wonderful thoughts that I would love to express,
go here for all those.
If you are wanting to take your painting to the next level, you may want to look into her
Watercolor Mastery class
. She helps you find your style, while teaching some advanced techniques. There is a ton of ways to grow and she helps you find your strength!
3.
CreativeBug.com
If you like having a creative outlet and you're not sure what your style is, this is a great place to be! They have artists that are willing to teach their style and how they do things in a very down to earth atmosphere. I like this site a lot for quick tips and tricks on how to start a new skill. Some of my favorite artists that have appeared on Creativebug is Lisa Congdon, Lia Griffin, Lisa Solomon, Pam Garrison, Get Messy Art Journaling. (this is a great place to learn Art Journaling!) I can't say enough good things about this, but I love their daily Practice lessons, especially during inktober (October) They brought in Lisa Congdon to do a lesson a day during October and you can paint along, or learn from her, it really is a great resource to learn from!
One Year Unlimited Subscription for $49
I know there are lots of other websites that have great content for learning a new skill, and I have tried others like SkillShare and Udemy. I think they all serve a purpose but I have found that these are the ones that work the best for my personality and for my life. You may find out some new hidden talents by trying a new skill or two, after all as an artist I have to dabble in other creative pursuits like baking and cooking, photography, and watercolor, and paper crafting. (I have too many things I like to do!)
I would love to know what your favorite website to learn is, I know that Knowledge is Power, and so let's be a creative force for good and share the love of creativity!